At Signature Homes, we're passionate about incorporating indoor/outdoor living in our open floor plans and spacious designs. Many of our homes include airy indoor/outdoor California Rooms which provide several benefits, including enhancing your quality of life and adding value to your home. From expanding your living space to promoting health and wellness, here are 5 reasons why you'll love having a home with a California Room: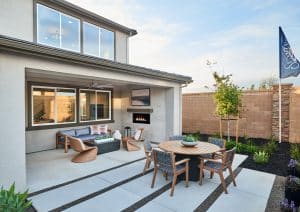 1. Enjoy the Outdoors in Any Weather: With the ability to open or close the doors, a California Room allows you to enjoy the beauty of the outdoors in any weather, from sunny afternoons to cool evenings.
2. Expand Your Living Space: With a California Room, you can add a versatile living space that's perfect for entertaining, dining, or simply relaxing with family and friends. Plus you'll have that extra space you need when you have a large gathering!
3. Increase Home Value: A California Room is a unique and attractive feature that makes your home stand out and increases its value. This upgraded feature attracts buyers looking to spend extra on blended indoor/outdoor life.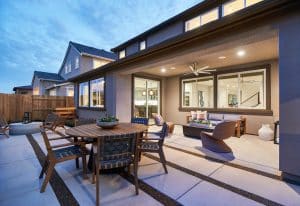 4. Promote Health and Wellness: Spending time outdoors has been shown to reduce stress and improve overall well-being. With a California Room, you can enjoy meditating, reading, or journaling outdoors any time.
5. Enhance Family Time: A California Room is a perfect place to spend quality time with loved ones. Imagine being able to dine alfresco on your favorite local farm to fork cuisine or grill outside all year long!
Signature Homes is dedicated to creating homes that fit your lifestyle and meet your needs. Superior quality, versatile design, uncompromising value, desirable locations and green building are just a few of the defining characteristics Signature Homes has embraced for 40 years.
Visit the SigHomes website today to learn more about our new homes that offer California Rooms and spacious floor plans. Join our VIP Interest List to stay up to date on our communities in Lodi, Oakley, Lathrop, and Sacramento.
Follow us on Instagram and Facebook to see all the latest photos, videos, and announcements!