In the light of current world events, we want you to know we're here for you. If you've been waiting for springtime to find a new house, we're here to help you find your new dream home from the comfort of your current one. You can tour all of our models virtually and our sales teams and lending partners are available to connect with you over the phone and handle all paperwork electronically.
And if you recently joined one of our neighborhoods and aren't able to enjoy the arrival of springtime outside your new home for safety of our communities, the good news is this may be the perfect time to roll up your sleeves and take on a home project.
While it may still feel like winter, warm weather will be here before we know it! Here are a few tips to get your home ready for the summer and bright future:
De-clutter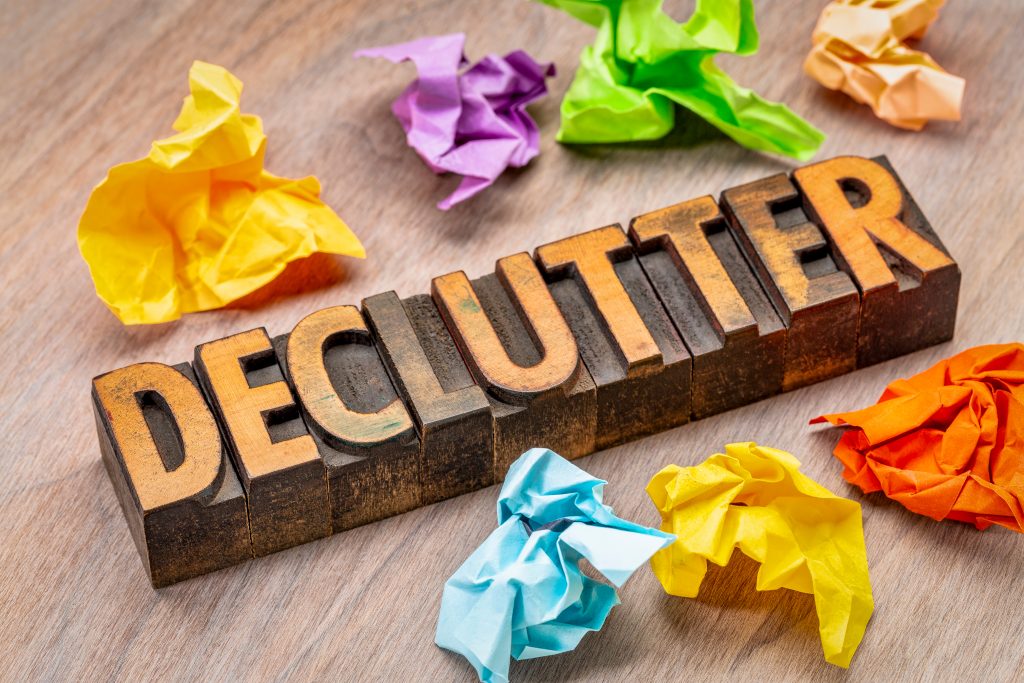 Start your spring makeover by de-cluttering. Make a room-by-room plan so you don't feel overwhelmed. To help with getting rid of items no longer needed, contact your local waste management company for reliable bulky waste solutions.
Freshen Up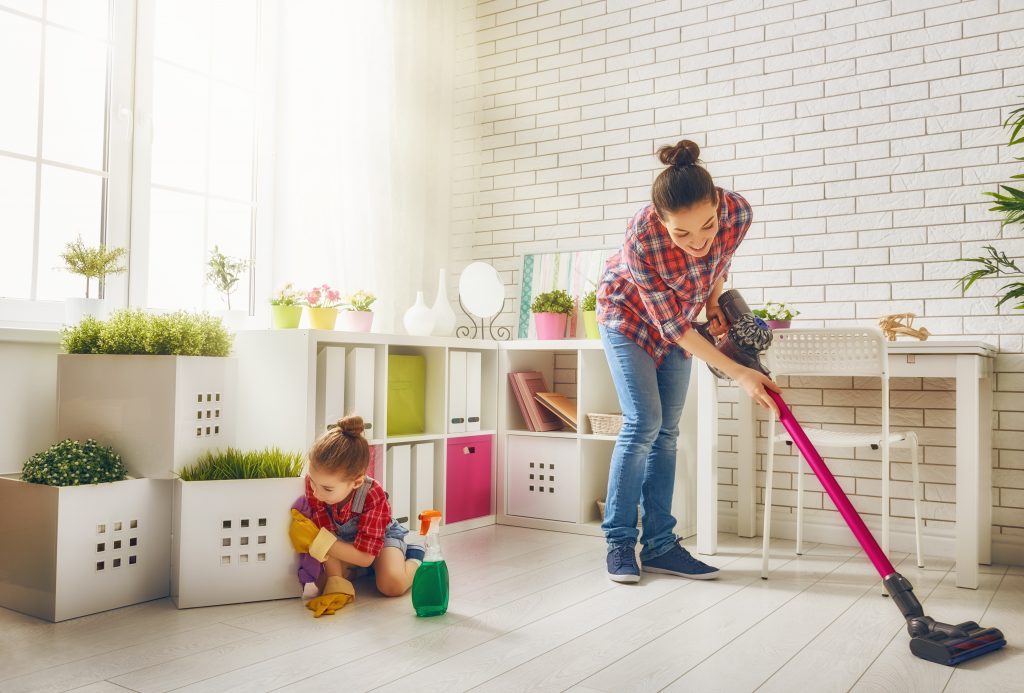 After taking a page from Marie Kondo on the KonMari Method, de-clutter your home by actively choosing items that spark joy and discarding items that you're ready to part with. This is the perfect time to clean every nook and cranny in your house that may have been neglected during the cold winter months. Re-arrange your furniture to give your home a fresh aesthetic and use this opportunity to vacuum rugs and behind big objects. Wipe the window seals and wash or dry-clean your curtains so the natural sunlight can shine through and invigorate your home. Lastly, invite the spring bloom inside by bringing in some fresh-cut flowers from the garden or your local florist.
Prepare for Warm Weather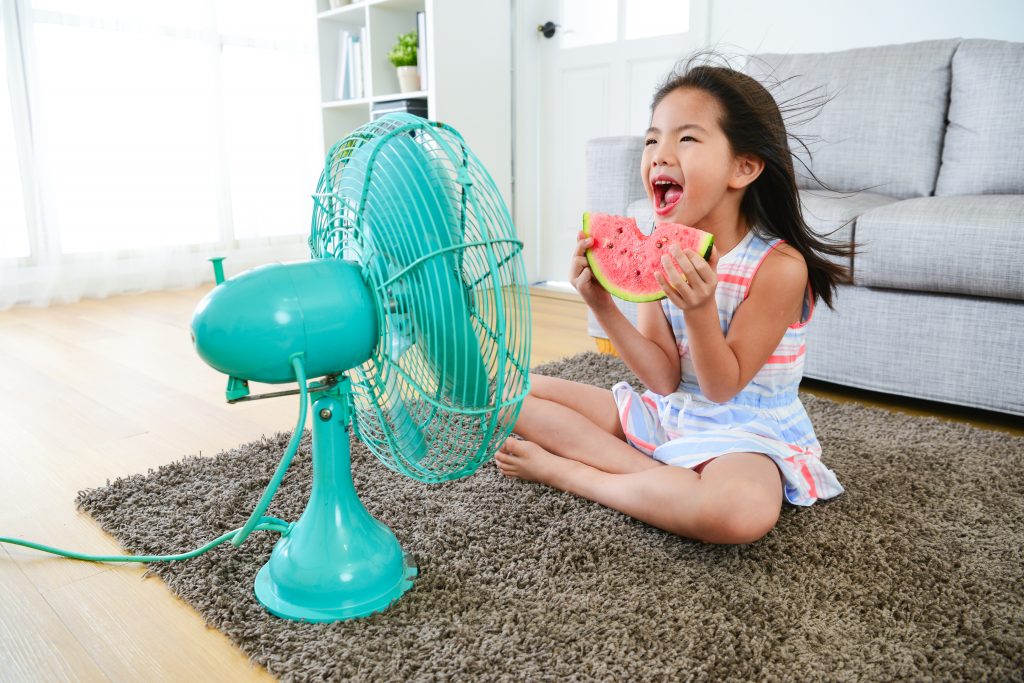 The weather warms up quickly in California, so you'll want to use your air conditioning, but don't forget to have the unit checked by a professional before turning it on. This is not only a good safety measure, but it can also help prolong the lifespan of the AC unit. Even with a new Signature Home, this is great to keep in mind for the next spring season.
Spring is also a great time to unwrap any pipes that were wrapped up for the winter season. Pipes are prone to overheat from extreme temperatures during the summer.
Re-program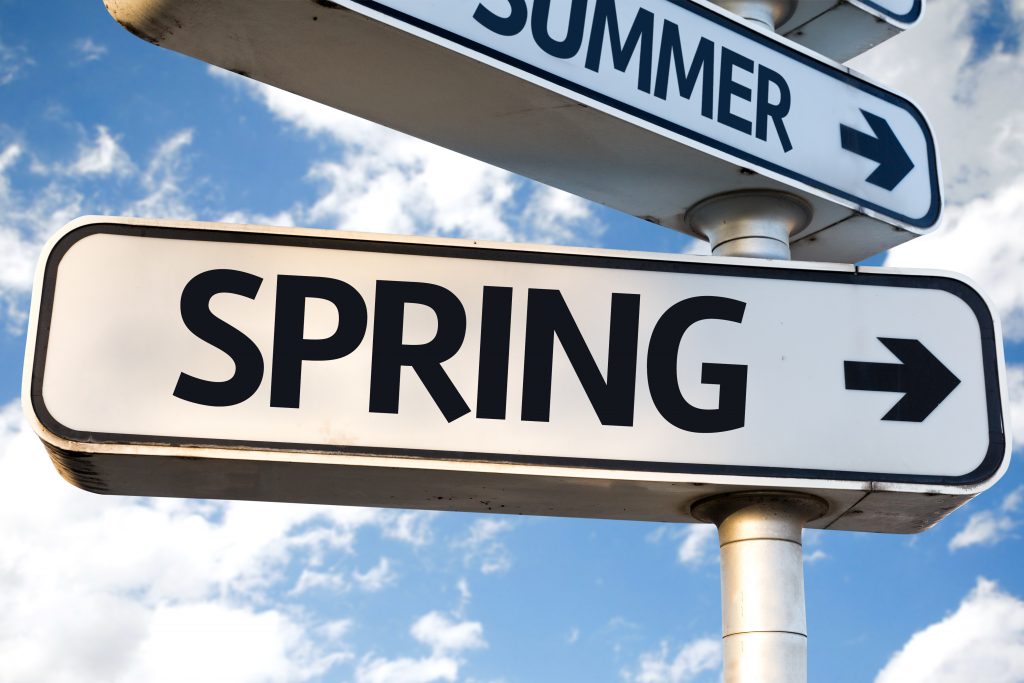 Whether or not you're a fan of daylight savings time, one thing is certain, you'll need to spring-forward any clocks that don't change automatically. Use this time to also re-program the sprinklers to water the grass at times that make more sense for the warm spring weather. According to Popular Mechanics blog, the best time to water the yard is before 10 a.m. when temperatures are cooler.
Spruce Up the Yard
Spring is the best time to rake away leaves, branches and clutter leftover from winter. Prune and trim your trees and shrubs and then haul away compost debris. You can utilize your local waste management company pick-ups to help with this haul as well!
Remember to give your lawn some love by aerating it, this will help grown lush and strong grass. Also, Re-seed any damaged or bare parts of your lawn using grass seed and fertilizer.
Clear the Gutters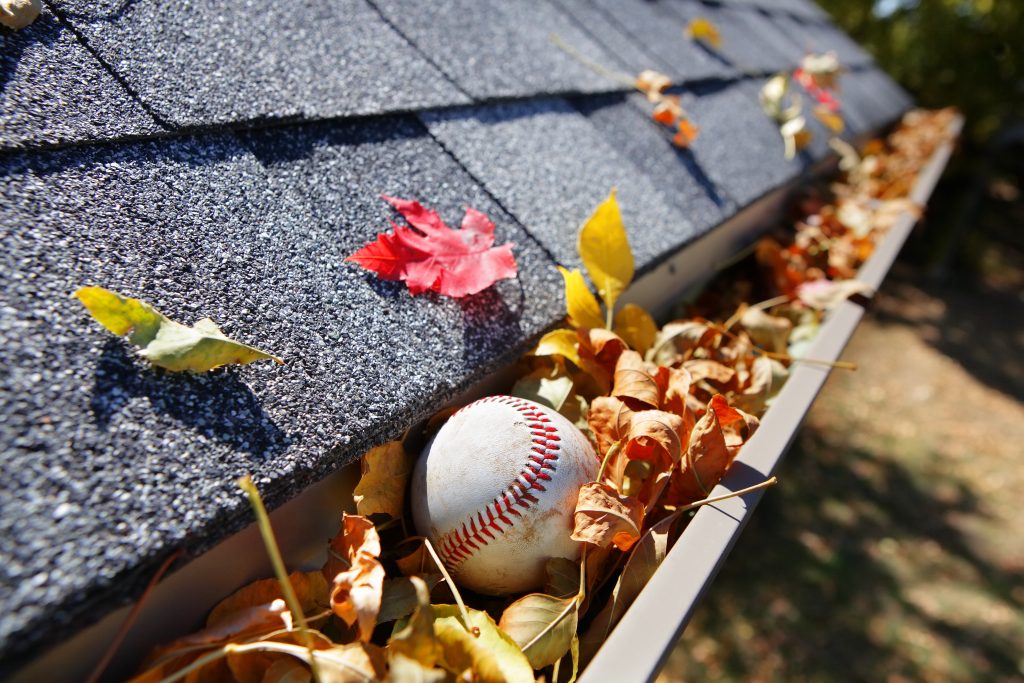 Cleaning the gutters may seem like a daunting task, but in reality, it only takes about 30 minutes and can save you money in the long run. Simply grab your ladder and check for any clogs, then test to make sure water is making its way out of the downspouts. Clear all rubbish using a small hand rake and hose. Make sure to use garden gloves! However, always consult a professional if your gutters are too high to reach safely.
Prep the Outdoors for Entertaining
With the warm weather, comes the excitement of outdoor entertaining! Spray a fresh coat of paint on outdoor furniture and replace the cushions if necessary. Fun tip for adding more seating – fill an empty spot on the porch with a modern bench or porch swing. Finally, spring is a great time to sweep the patio and clean out the BBQ to prepare for grilling season!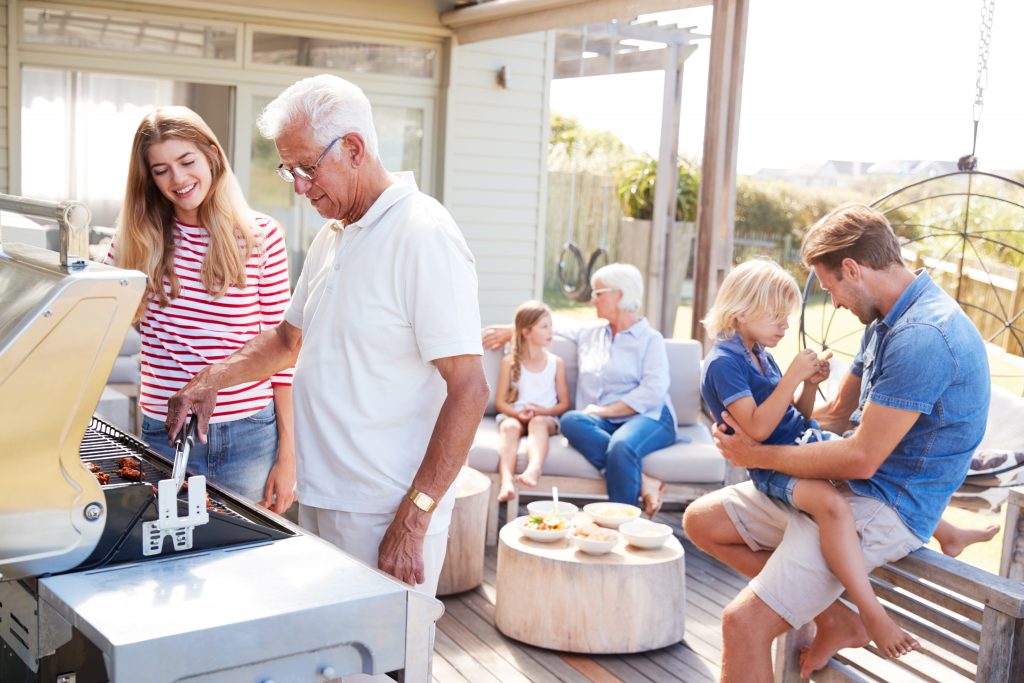 It's our intention to bring Signature Homes to you and be the friendly neighborhood team that can put a smile on your face during this trying time. Let's stay connected on Facebook, Twitter, Pinterest and Instagram where we share great homeowner tips and community updates.
Yours Truly,
Signature Homes