Even if you've been working or homeschooling from home for months now, you may still be in the process of adapting and finding better ways to stay focused. After all, your surroundings have gotten more eventful (kids, pets, partners), and the collaborative work and school environment is no longer there. Here are some small changes you can make to your home office and study space to promote efficiency:
Clear the View
Nothing impacts productivity as much as clutter. If your desk storage is limited (and even if it's not!), get creative storing your office supplies away from your view. A clear hanging closet organizer will not only get the job done without taking up too much space but also provide another layer of organization that you can't do with simply keeping things in a drawer. Another handy thing to get is a cord box or sleeve that will house all charging cables neatly.
Find the Light
If you haven't done so, move your desk closer to a window to add more natural light to your workspace, which is known to help productivity and add a sense of connection to the outdoors. If that's not possible, a daylight lamp, which mimics the full spectrum of light found in daylight, will make a difference as well and keep you energetic and focused.
Add the Greenery
Breathe fresh air into your space by adding a small plant to your desk. Something easy to take care of like a snake plant or a cactus would make a perfect choice. It will create a visual variety in your space, promote wellbeing, clean the air and serve as a stylish finishing touch.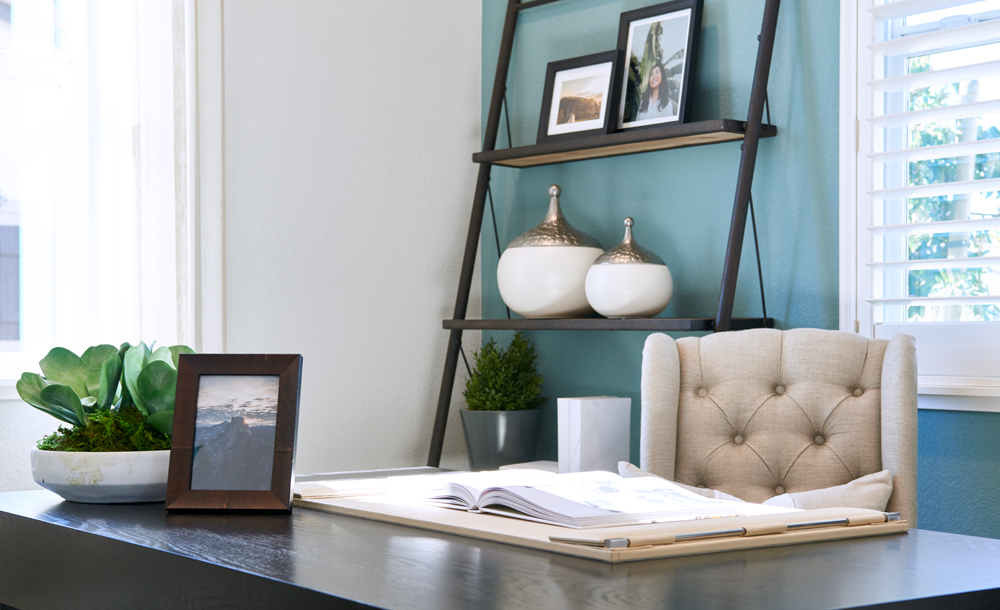 Don't Neglect Your Outdoor Space
Since in-person team meetings and a chance to get away from your desk to a conference room are no longer an option, it's important to still find opportunities to change up your scenery at home. Take advantage of the warm California weather year-round and have an extra office setup in the backyard. You don't have to invest a lot into it – a simple patio dining table and a chair, along with a cozy outdoor rug will go a long way. Refreshing a view can lead to more creativity and help not feel like the day has flown by without you even noticing.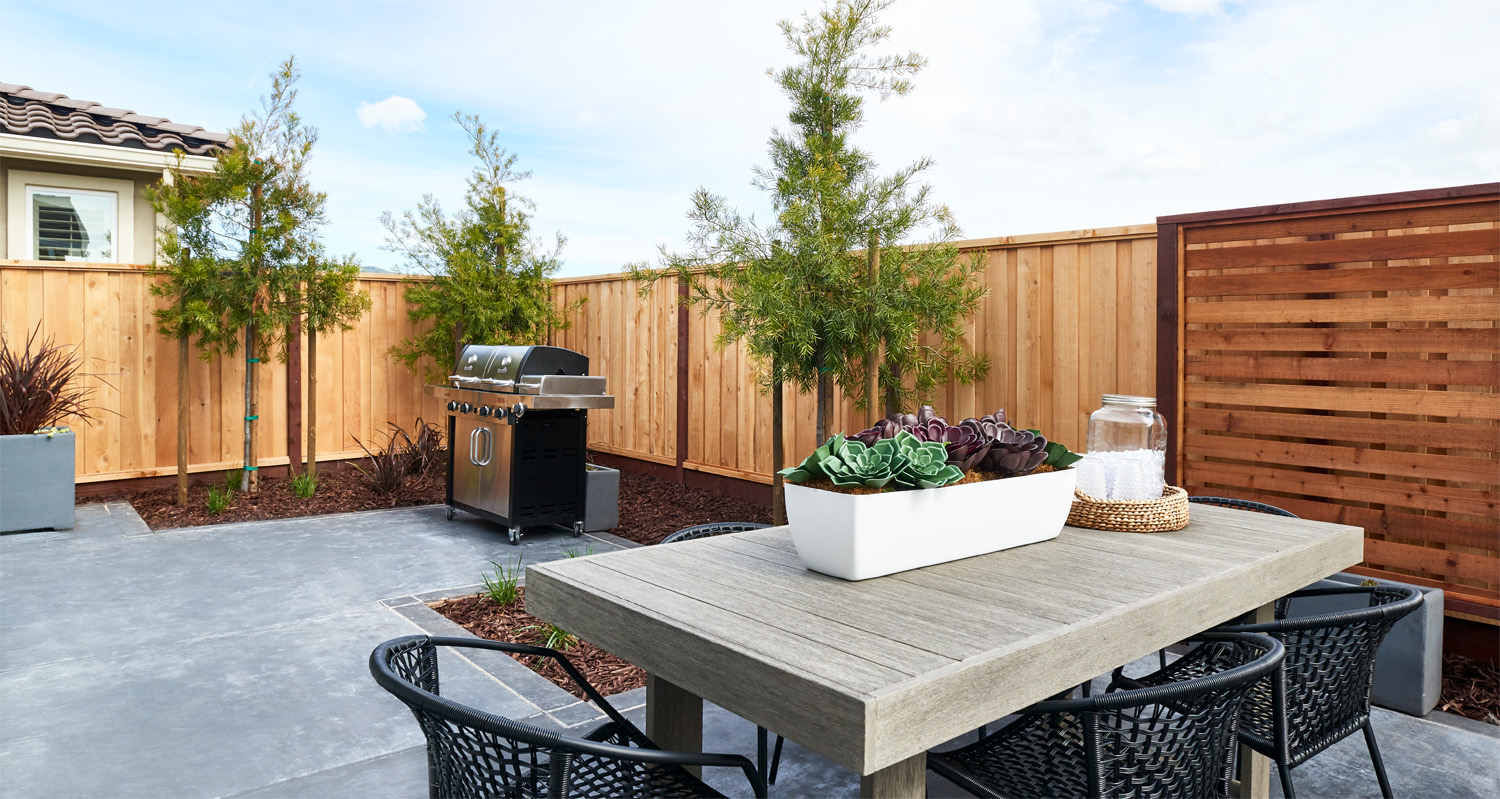 Take the Pressure Off with Zoom Backgrounds
The most important thing? It's okay to give your home office a makeover in phases as it takes time to figure out what you like about your current space and what needs improvement. While you're getting things together, you can always rely on fun Zoom backgrounds to help cover the work in progress behind you during video calls.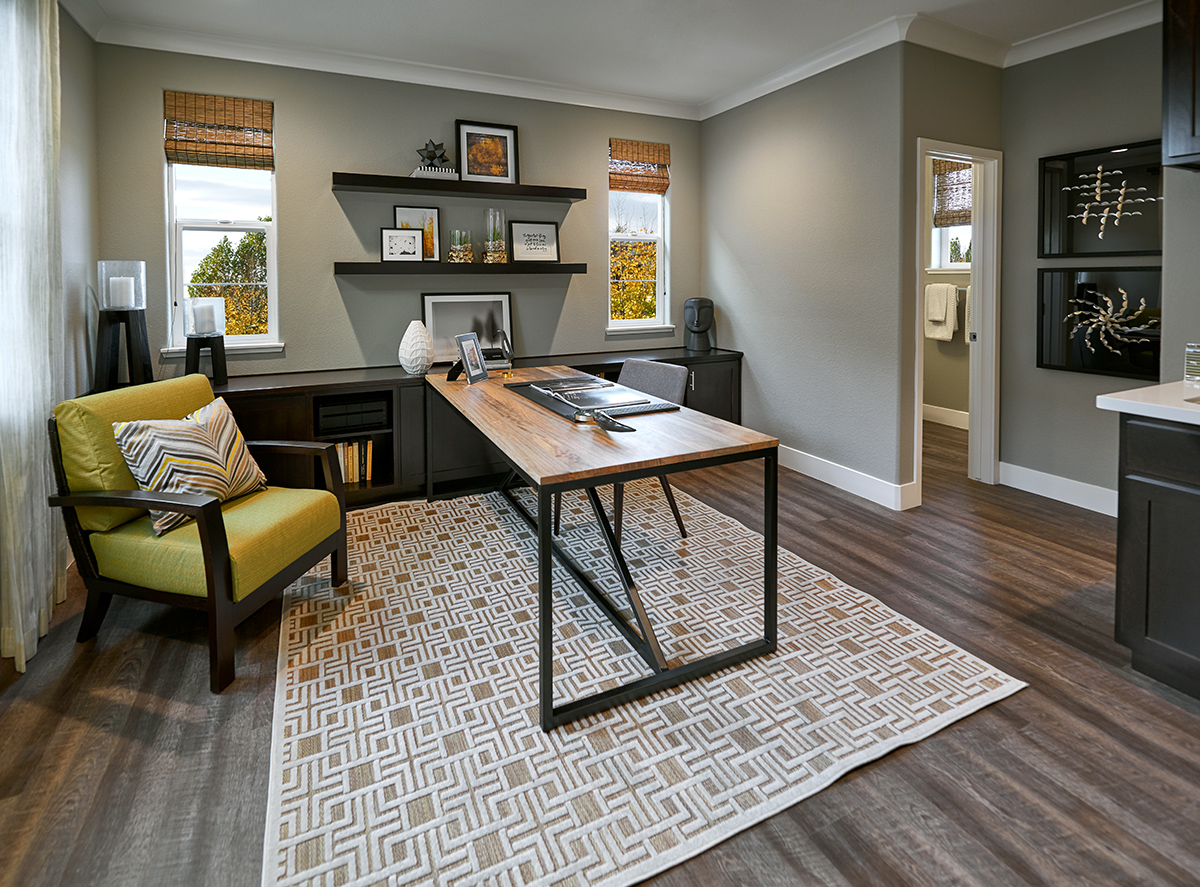 If you're looking to start fresh with your home office from a new house, we're here to help! Tour our available homes at Woodbridge in Roseville and Sycamore in Rohnert Park today to find one of your dreams.
Yours Truly,
Signature Homes